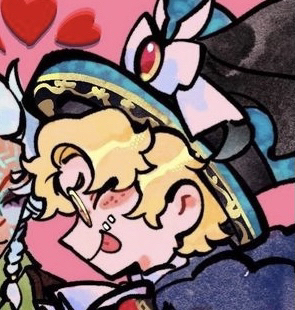 Meeki ~ !!
he/abyss/fang/love
**New post 7:33 a.m:** Hi I'm Mesmer or Meeki, whichever you prefer!! This site is currently a work in progress since it's our first!! so welcome to our little internet space
About me ~ !!
we go by okultra, yata, mesmer, and meeki!! our pronouns are also listed above!! no they/them!!
we are minors;; mixed;; and mentally ill /hj
i am;; these people here
Before you interact ~ !!
we are mentally ill and have lots of anxiety so please use tonetags and ask before dming or friending us, thank you!!
be patient and use tone tags with me plz..i do tend to have a typing quirk from time to time, pls dont point it out unless you want a translation